Saturday, May 26, 2012
Wednesday, May 16, 2012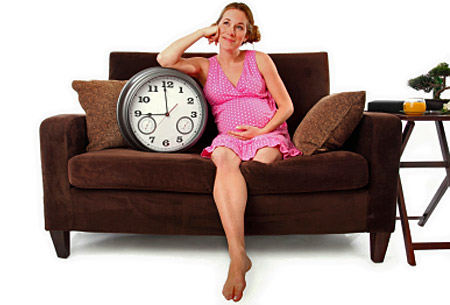 20 May 2012 - Estimate Due Date (EDD)
Hari ni dah 39 weeks 3 days.. ada lagi 4 hari je lagi
Mula2 Ana agak akan deliver awal.. mcm dalam 38 weeks ke.. rupanya tak
Pastu Ana ngan En. Hasben dok main teka2 tarikh plak
Ana teka 14 May, En. Hasben plak teka 15 May
Pun bukan jugak....
Nampaknya En. Ariff suka dok dalam perut yer..
Kita tunggu dan lihat je la bila baby ni nak keluar
Aduyai.. makin dekat makin tak sabar plak rasa
9 bulan bole sabar tunggu.. tapi 2-3 hari ni rasa lama sangat
***
101 Things to Do When You're Overdue (Or Close)
How to Spend the End of Your Pregnancy
Read another pregnancy book.
Take a bubble bath.
Get a pedicure.
Eat something spicy.
Talk to an old friend.
Pick out a baby book.
Change the message on your answering machine to inform callers you're still around.
Get your hair done.
Get a pregnancy massage.
Go for a bumpy ride.
Hang out with us on the pregnancy forums.
Watch reruns on television.
Wash all of your baby clothes.
Check out a matinee movie, alone or with a friend.
Look through your pregnancy journal or pregnancy blog and relive some of the better moments.
Buy a new nightgown.
Go dancing!
Look at some birth announcements.
Go window shopping.
Daydream about the baby.
Eat something else spicy. Might I recommend Samosas?
If you have older kids, read to them.
Think of goofy answers to the questions about whether or not you're still pregnant.
Call your mom.
Sit in your baby's room for a while.
Buy a cute baby toy.
Get lots of fiber.
Put together any unmade furniture.
Buy stamps for birth announcements.
Walk around the mall.
Check to be sure your insurance information is packed in your birth bag.
Do you have batteries for your camera?
Listen to a favorite CD and consider making a play list for your birth.
Buy a pack of diapers.
Buy a new toothbrush for the birth.
Call your best friend.
Play with your pets.
Do nothing for a change.
Give your husband a back massage. Show him how you like to have your back rubbed.
Buy any birthday cards or presents you'll need for the first 6 weeks after your baby is born.
Have a smoothie.
Recheck your birth bag for the hospital or birth center.
Take your husband dancing.
Pack some snacks for the hospital or birth center.
Buy some sexy underwear, or at least not granny panties, for after the birth (a couple of weeks).
If you have older kids, make I'm a big sister/brother t-shirts for them.
Go to your last prenatal appointments.
Order your favorite pizza for dinner.
Have sex! *wink*wink*nudge*nudge*
Think about anything but the new baby or labor.
Tell your husband how much you love and appreciate him.
Make sure you have a long distance phone card for the birth if your cell phone doesn't have long distance.
Have someone inspect your car seat for safety. Try AAA or local car dealer.
Get a new scented lotion for labor.
Page your honey to make sure he's paying attention.
Bake a casserole to eat after your baby is born.
Put your birth bag in the car.
Make sure you have some postpartum help lined up.
Look through your old baby books and pictures.
Have a lunch date with a friend.
Chat with your doula about any last minute worries.
Make a romantic dinner for your honey.
Make a list of everything you will miss about being pregnant.
Ask your mom about your birth.
Rent a video.
Listen to a book on tape.
Read a novel you've been dying to read.
Go to work - why not?
Refold all the baby clothes.
Write a letter to your baby telling him or her how much you can't wait to meet them!
Make a list of everything you won't miss about being pregnant.
Bole la buat apa yang belum di-strikeout.. Hmmm~
Tuesday, May 8, 2012
Alhamdulillah sampai jugak adik ipar ke Brussels
Dia la yang akan menjaga segala keperluan waktu berpantang nanti
Serius kepala Ana dah tak berserabut
Dulu berserabut gak..
pikir sapa nak masak untuk En.Hasben, sapa nak tolong kemas rumah
Ni ada Ija bole la Ana berehat waktu berpantang dengan leganya!
Ija di depan rumah kami di Brussels, no rumah sama macam kat Msia, 53
Part yang paling syok bila orang dari Msia datang bila dapat buah tangan
Segala ulam petai jering, tempoyak dapat di-restock semula
Segala barang berpantang pun diimport khas dari Malaysia
Barang2 nak guna waktu pantang nanti
Lega2..
Skang hanya menunggu masa je.. contraction pun dah rasa
Setiap malam pun asyik mimpi dah bersalin je
Means... dah dekat la kot
Moga dipermudahkan segalanya oleh Allah
Amin.....